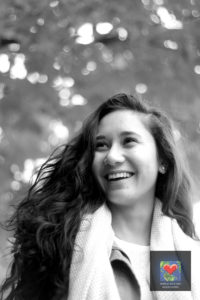 "As a future educator, I believe in a world where education should be accessible to all, no matter one's race, gender, socioeconomic background, culture, religion, and learning disability. If there is one important thing that I have learned from my bachelor's degree in Education at McGill University it's that inclusion is definitely the solution. It is with an open heart of embracing all learners that we will be able to break down those boundaries that stop us from opening doors and building bridges towards a brighter future. I cannot be more thankful for the education that I have been blessed with and the teachers that have shaped me into the young teacher that I am today. It has therefore become my life's mission to spread my knowledge, values and skills to help all learners succeed and inspire them to become the individuals who will use the power of their education to positively contribute in this ever-changing world"
Caroline Duquette – World ACLE Day 2018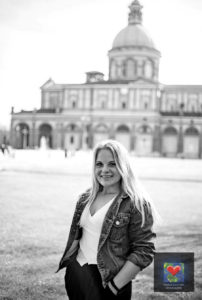 "My educational journey began in 2013 when I was accepted into Rochester Institute of Technology. This was the most exciting news I had ever received, as I would be a first generation college student in my family, from a very small town in Pennsylvania.
At RIT I was accepted into two study abroad programs, one in Croatia and one in Dubai. Traveling and studying in these countries completely changed the vision I had for myself and what I wanted to do with my life. I began to understand the importance of having a global education and how fortunate I was for my experiences thus far.
I began taking Italian classes at my university when I finished studying in Croatian. I was hooked. The fascination of another language and being able to make international connections motivated me to search for opportunities in Italy after graduation. I wanted to do something that could help connect people from different cultures.
I was nominated and awarded an internship through the SITE Program in Lombardy, Italy and am currently working as a Madrelingua English professor. Being a teacher has taught me so much about myself which allows me to give back so much more to my students during lessons.
Education is knowledge and the more knowledge with share with each other, the more doors we open for global opportunity. I am very excited to continue teaching in hopes of inspiring those around me to learn, to teach, to be patient with the process, to open their hearts and to care about the connections they make in life. I believe sharing our diverse stories with others is how we can grow our mindsets and positively impacting connections all around the world."
Lacey Cook – World ACLE Day 2018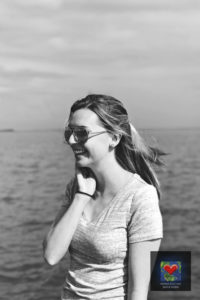 "To me, education means way more than teaching from a textbook. I was recently asked why I want to teach. A lot went through my head, but I was told that I was only allowed to give one answer. My response ended up being, ''To inspire people to become the greatest versions of themselves.'' Ever since I can remember, teaching others has been my passion. My goal as a teacher is not only to help the minds of children grow, but to help their hearts grow as well. To me, education means understanding and appreciating diversity, being kind and understanding, and committing to bettering yourself and others for the sake of this world. As an upcoming educator, I want to make a difference in my school, my community, and the entire world. I have studied at the University of North Florida, learned and observed educational practices in Chester, England, and taught kindergarten lessons in Belmopan, Belize. Each and every kid I've taught has taught me something as well. I can't wait to embark on my endeavor to Italy to teach, inspire, and foster relationships over there. I have a new favorite quote that paints the perfect picture of what I want to convey to my students as an educator: ''Leadership is communicating to people their worth and potential so clearly that they come to see it in themselves.''"
Sarah Holt – World ACLE Day 2018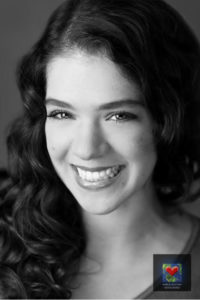 "Nearly a year ago I graduated from Muhlenberg College with my degrees in Theatre and Psychology. Even at that time I felt grateful for the opportunity to attend higher education. My enjoyment of academia and my voracious sense of learning has yet to cease. Although I may no longer be a student at a desk, I try to learn something new every day with the world as my classroom. I have spent the last 7 months touring around Belgium and France teaching English to primary and secondary school children through theatrical performances. In that time I have seen schools with varying resources afforded to them. Educating the children of today ensures a better tomorrow and the teachers who dedicate their lives to this cause are the ones to thank. So thank you to all of the teachers who I have had, who I have organized to have a wacky theatre troupe enter their school and especially my mother, who was a teacher herself for 18 years and has taught me the values that I try to live by every day."
Taylor Beckman – World ACLE Day 2018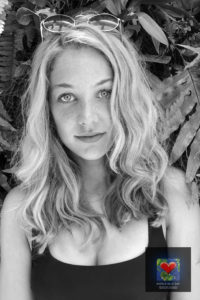 "My educational experience has uniquely manifested itself in various ways throughout my life. Whether it was painting a self-portrait in fifth grade art class, sitting at a desk in high school geometry, pretending to be a ferocious lion in "Theatre 101" at Miami University of Ohio or performing Italian arias in front of other aspiring vocalists, my education has molded me into the adult I am today. Despite the incredibly informative subjects I studied, hours of music I practiced or pages of books I read, it has been my teachers who have had the greatest educational impact on my life. I believe teachers have one of the most challenging jobs in the world. Taking full responsibility for the educational impact of another human being is a task for which many are not constitutionally equipped. I have had the privilege of studying music education and hope to inspire children, young adults and adults just as my teachers have inspired me. Education goes so far beyond a textbook or sheet music. I hope to impact my students by channeling this creative perspective, which is why I am thrilled to join the ACLE team this summer in San Remo, Italy."
Allison Whiteside – World ACLE Day 2018